Pleased to Meet You: Sarah Gibbons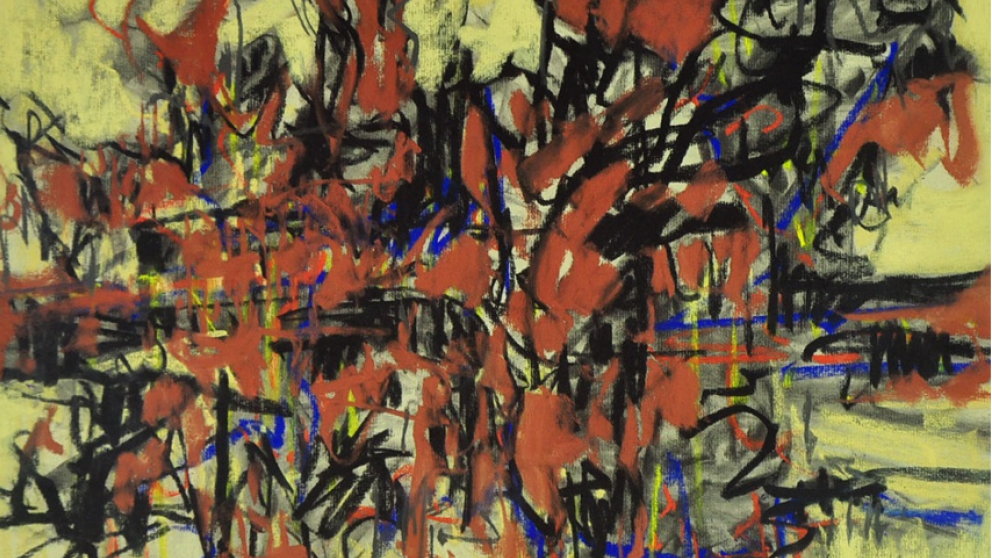 Get to know our Gallery Manager Sarah Gibbons as she discusses her job and her favorite styles.
Explain your role within Farmer Auctions?
In a small business each member of the team wears many different hats each day, but my official title is Gallery Manager. I catalog items in our specialty auctions and I ensure that all cataloging and auctions are completed in an efficient and timely manner. I also manage the social media platforms that we use (make sure to like us on Facebook and follow us on Pinterest and Instagram!) and assist with marketing. My main goal is to make sure that when buyers and consignors alike enter the gallery they have an enjoyable experience. I also oversee the internship program and work with members of the community on educational events, classes, and talks.
Is there a particular word that describes your home?
Eclectic. My husband and I are lucky in that we have similar tastes. We like things that have some history, are hand-made, and that have a tie to our history as a couple, as well as items with a tie to our family history. He has a passion for masks and instruments while I am passionate about ceramics and furniture, but more than collecting anything in particular, we are working together to create a home that integrates all of our items into a cohesive interior.
Do you have a particular period, style, or type of item that you feel drawn to?
We are slowly acquiring mid-century modern items. We have an incredible Plycraft chair and ottoman that serves as the anchor for that style in our apartment. I was lucky enough to inherit lots of things that my grandparents acquired in the 1960's – from artwork and fondue forks to vintage matchboxes and a giant green glass ashtray we use as a candle holder. Not only does this add authenticity to our theme, it serves as a link to my family as well. I also have a passion for English country house style – it can be challenging to incorporate this with mid-century mod., but it's a fun challenge and I think it's important to remember that there really are no rules.
Do you have a favorite item in your collection or home? Tell us about it.
Our favorite things are the items that have been made by friends and family – many of the items we have (from traditionally made tin art to ceramics) were made by someone we know. We also have several pieces of art work by my Mum and my grandfather from the 60s/70s, and one piece by a friend of his from the same period. Just recently, my mother and grandmother gifted me an abstract pastel by Roanoke artist Jim Yeatts that originally came through the auction house – it turns out Yeatts was a mutual friend of my grandfather and the other artist. Pieces by each of them now hang in our living room – you never know where you might find a connection!
How did you become involved with the auction house?
I actually come from a museum background – all of my work experience involved museums and education. I graduated in 2013 with a Master's in the History of Decorative Arts & Design through Parsons the New School for Design and Cooper-Hewitt National Design Museum. When I graduated we left NYC and returned to Virginia, where I contacted Ken Farmer Auctions about an internship. The company was beginning its evolution into Farmer Auctions and they were looking for some extra hands. It turned out to be a great fit and I've been with the company since.
Advice for beginner collectors and aspiring decorators?
I always pay attention to people's homes when I visit them – this is a great way to get ideas! Pinterest has a myriad of ideas and I have several boards that I reference as we work to style our home. This is also the golden age of the design blog (such as Design*Sponge, Apartment Therapy, etc.) so you can find everything from how to repaint a vintage chair you found at auction to what types of plants will get you that "Mad Men" mid-century feel. Search by theme or style and see what you like. Take from the ideas you find and then work to make them your own as you translate them into your home. Also, visiting your local auction house gives you a great chance to get your eyes and hands on a wide variety of things, and truly, this is the best way to learn about items and to discover what you like!
---