Pleased to Meet You: Bob Miller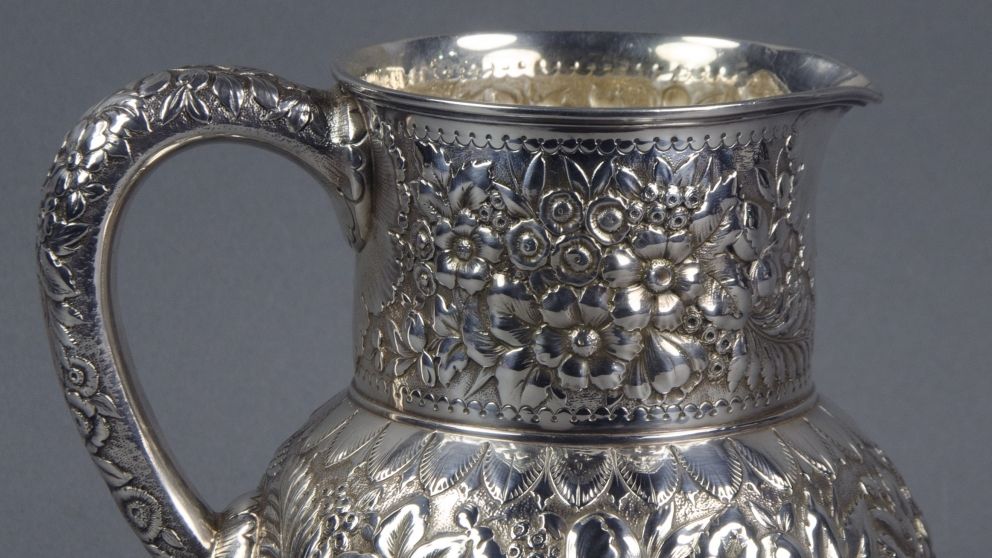 Get to know Bob Miller – our appraiser and expert on furniture, sterling, and fine art – as he discusses his job and collecting.
Explain your role within Farmer Auctions.
My main responsibilities include appraisals, cataloging, house calls, contracts, and repairs. I'm a certified USPAP appraiser, so I work with individuals to create official insurance appraisals for them. I came to the auction house as an appraiser 15 years ago, in "retirement."
Is there a particular word that describes your collection?
Eclectic! From Hudson River School paintings, to Southern furniture and silver, to early flint glass.
Do you have a particular period, style, or type of item that you feel drawn to?
Valley of Virginia, Piedmont, and back country furniture from the early 19th century. Particularly pieces made of walnut or cherry.
Do you have a favorite item in your collection?
A coin silver presentation pitcher, inscribed to a minister in Christiansburg, VA, around 1840.
How did you begin collecting?
I began at age 5. My parents and grandparents were collectors, so I couldn't escape.
Any advice for aspiring collectors?
Buy what your eye and your heart like. If it appeals to you, don't worry about whether or not your neighbor likes it. You don't have to buy from Ikea, Crate and Barrel, or Pottery Barn just because other people find them cool. Follow your own desire, and buy the best example you can afford of what you like!
---