Where Are My Keys?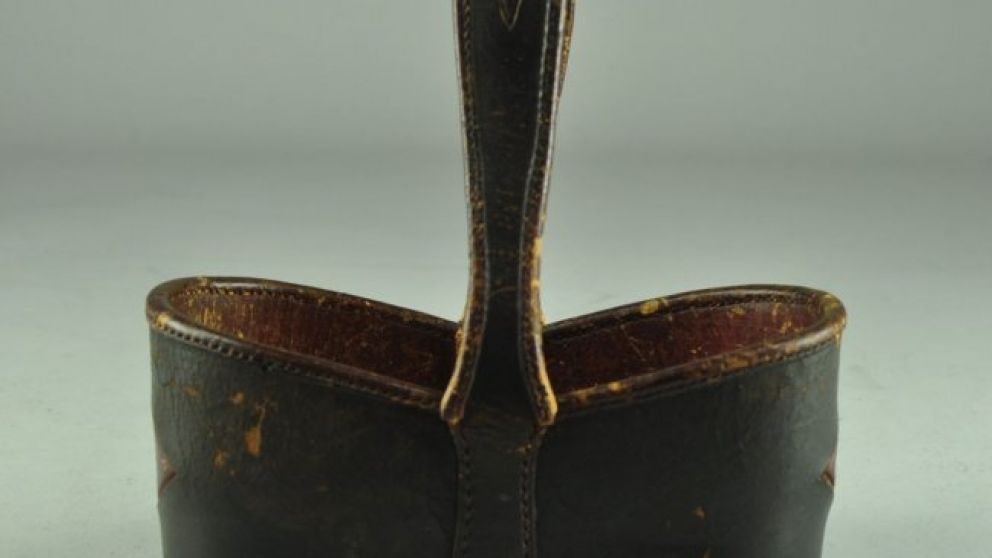 In the 19th century, some people, namely women, carried key baskets in which they stored all of their keys. Keys, pre late nineteenth and early twentieth century, were quite large and bulky. Added to this, the woman of the house kept all the keys to a variety of locks protecting all of her family's property. A necessity to contain and easily locate household keys tangibly translated into the leather key basket. According to scholar R. Lewis Wright, these baskets "are among the rarest forms of utilitarian American folk art." Key baskets were particularly common in the southern states, perchance exclusively Virginia and North Carolina, and are often believed to have been presented as gifts at weddings. Some examples are delicately punched, hand tooled, and hand stitched while others are far simpler in their design such as the one pictured here. Ironically, some key baskets from the 19th century in Richmond, Virginia were created by the most unlikely of individuals: inmates of the Virginia State Penitentiary.
Farmer Auctions recently sold a fine example of a leather key basket for over $1,000. Though we do not know the origin of creation for this key basket, it still belongs within the tradition of leather southern key baskets, a regionally distinct tradition. Often, the handles on extant, or existing, baskets are cracked or broken, but in the case of this basket the handle is intact. The basket is in black and red leather, which creates an attractive and striking contrast. The basket measures7" x 7" x 4". It likely originates from Virginia.
Take a look at an ornate hand-tooled leather basket appraised on Antiques Roadshow.
Source: MESDA May publication,1982.
Written by Gallery Manager Sarah Gibbons
---