Being a Young Professional in the Antique Auction Business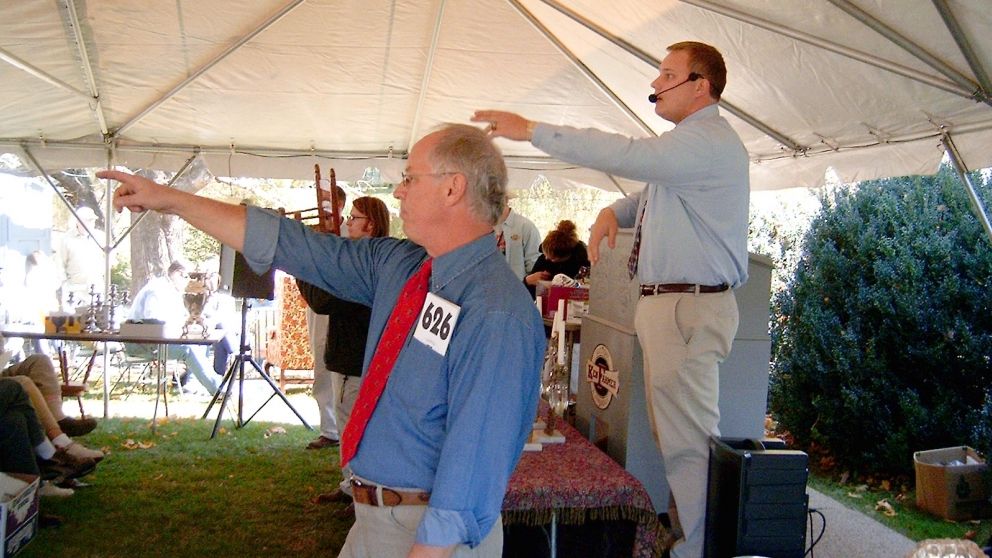 It turns out that my passion is helping people. The best part about my job is that I get the chance to help everyday people who are dealing with downsizing, the loss of a loved one, or the opportunity to sell their collection. I have always wanted to have a career where I truly believe the service my company provides makes a difference for people. Luckily for me, I have found this opportunity and a place to call home.
Our first five months in Salem have been great. The city of Salem and the antique community have welcomed our presence and been quick to support our auctions. We have turned our 12,000 square feet of industrial space into a warm and welcoming gallery conveniently located near Interstate 81 and just minutes from downtown Roanoke. With biweekly Tuesday Treasure auctions and quarterly Catalog / Collectors auctions there are plenty of opportunities for auction attendees to bid.
Since choosing to have all of our items described, estimated, photographed, and listed for sale on our Website and AuctionZip, an online bidding platform, we have seen an increased demand from online bidders and are now selling approximately 30% of our items online. I could not do this without the energetic staff we have built in the gallery and their interest in providing the highest service to our customers. It really does feel like one big family here at the gallery.
I remember as a kid dreading the time we would spend in the car as my father talked with people on his house calls. I always thought, "What could possibly take that long?" Ironically, I found myself last Saturday with a house call and my daughter in the car. I told her, "I will be right back." Forty-Five minutes later I have the signed contract in hand and we are off to our next adventure. I guess some things never change.
Written by Will Farmer, President
---