Walter Biggs: Fame in Our Own Backyard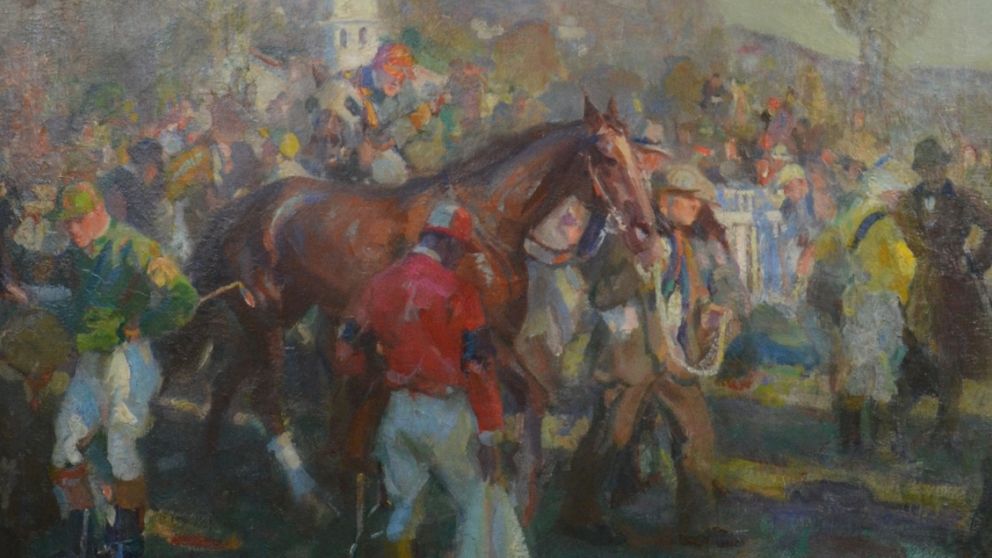 On April 23, 2016 Farmer Auctions sold an oil on canvas painting by Walter Biggs for over $35,000. What made this piece so desirable, you might ask? Walter Biggs (1886-1968) is a respected American illustrator who worked primarily in New York City but finished out his career and life in Salem, Virginia, where he had spent a portion of his youth. Because of this, he is regionally and nationally known - he has an appeal within the larger "big city" art market and our local market, meaning many people seek out his works. Often, artist's are not able to successfully cross into both markets, and the fact that his work can often means big dollars. He also possessed tremendous skill, which never hurts when you're an artist.
Biggs is best known for his expressive, impressionistic brush strokes and his scenes that give us glimpses into human moments. From a scene showing a young couple sharing a private moment to a night scene outside a small church, his artwork has an ephemeral and nostalgic quality. His figures often swim in a sea of loose, abstract colors and strokes. At times, his works require longer looking, as the figures and scenery are often shrouded in softness and ambiguity. Biggs' style may appear unique to a viewer today, but it truly resonated with the culture in which he created it. His works graced the covers of novels and magazines like Harper's & Saturday Evening Post, in the first quarter of the twentieth century. Consequently, this made his artwork nationally visible and it quickly became very popular.
Though Biggs is best known for his illustrations he also worked in watercolor and oils. Upon returning to his childhood home of Salem, Virginia, he took inspiration from surrounding landmarks and inhabitants. He painted churches, families, and local scenery - two such watercolor scenes of the Salem Presbyterian Church have been sold at Farmer Auctions. On July 30th we are pleased to offer a gentle scene by Biggs' showing children, in turn of the century dress, playing at the seashore. Though the painting may not be of grand scale it is certainly charming and showcases Biggs' unique and famous style. Keep an eye on our website to view any updates on the July 30th Summer Catalog Auction, including details and a full description of the painting below.
Written by Sarah Gibbons, Gallery Manager
---